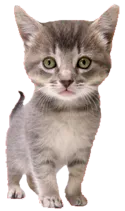 We're pleased to offer the following services at Poolesville Veterinary Clinic:
Acupuncture
Advanced, Primary & Preventative Care
Behavior Counseling
Dentistry With High Speed Drill
Digital Dental Radiology
Digital Radiology
Humane Euthanasia
In Clinic Diagnostics
In Clinic Pharmacy
Laser Surgery
Laser Therapy
Microchips
Phone Consultation
Vaccinations

Our appointment book is computerized, which allows us to efficiently make appointments for you and your pet. Our receptionists and team will attempt to accommodate all requests to the best of our ability.
If you feel you have an emergency with your pet and are a current client, please call the clinic and our staff will assist you.
The following situations qualify as an emergency/urgent need for veterinary care:
Ingestion of rat poison, chocolate, toxic plants, human medications, xylitol, foreign material, etc.
Urinary blockage
Respiratory distress
Sudden severe lethargy/collapse
Wounds